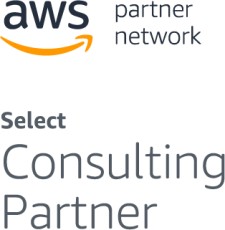 Crosslake Technologies, a leading international software consulting firm, today announced it is now a Select Consulting Partner within the Amazon Web Services (AWS) Partner Network (APN).
SEATTLE, June 4, 2019 (Newswire.com) - Crosslake Technologies, a leading software consulting firm, today announced Select Consulting Partner status within the Amazon Web Services (AWS) Partner Network. APN Consulting Partners are professional services firms that help customers design, architect, build, migrate, and manage cloud solutions built on AWS. Select Partner Status represents a high level of expertise and engagement with AWS, further validating Crosslake's place as a leading CSP.
"We are very proud to be recognized as a Select Consulting Partner in the APN. It is due to our strong partnerships, like with AWS, that we can deliver best-in-class cloud consulting services to our clients," said Russ Albright, CEO - Crosslake Technologies. "With AWS's comprehensive suite and Crosslake's depth of software technologies, we can provide an unmatched, innovative cloud offering to our customers."
Crosslake's clients continue to benefit for their extensive cloud expertise. From significant infrastructure cost savings and active security management to the increased focus of their IT teams on their core strategic initiatives, Crosslake is helping clients succeed with AWS.
The partnership with AWS builds on an existing relationship. Given the increased cloud and security demands, Crosslake started working with AWS in 2018 and shortly after obtained the Select Consulting Partner. As a Select Consulting Partner, Crosslake is in a strong position to help organizations in their journey to the cloud, from strategy and design to implementation and management of their cloud environments.
About Crosslake:
Founded in 2008, Crosslake helps Private Equity firms drive and realize value creation through software, including AWS. From strategic vision to planning and architecture, development, and execution, Crosslake works to transform and optimize software delivery. In addition to functional skills in software development, Crosslake's team of senior software professionals provides end-to-end support with expertise in management consulting and advisory services to provide both strategic and tactical insight. Crosslake is headquartered in Seattle, Washington (USA) with offices in Salt Lake, New York City, London, and Tallinn (Estonia). For additional information, please visit www.crosslaketech.com
Follow us on Twitter, LinkedIn, and Facebook.
Media Contact:
Victoria Steed, Director of Marketing
425.435.7389​
victorias@crosslaketech.com
Source: Crosslake Technologies
Share: