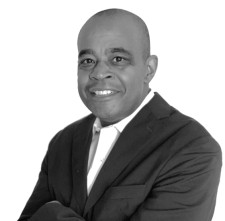 Crosslake Technologies is pleased to announce that Franklin Donahoe has joined the executive leadership team as Chief Security Officer. 
SEATTLE, August 29, 2019 (Newswire.com) - Seattle-based Crosslake Technologies, a leading software consulting firm, announced that Franklin Donahoe will join the company's executive leadership team as Chief Security Officer. In his new role, Donahoe will be responsible for Crosslake's growing cybersecurity practice, security operations, and data and platform protection. Donahoe's new role is a testament to Crosslake's commitment to protecting technology platforms and data from cyberthreats.  
Donahoe has a long history of leadership in Cybersecurity. Donahoe joins Crosslake as CEO and Managing Member of the Donahoe Advisory Group. Before founding his consulting firm, Donahoe was the Chief Information Security Officer at Mylan and Costco Warehouse, as well as a Security Director at T-Mobile. He currently serves as Board Member at Lynx Technology Partners, and Advisory Board member at Cyware Labs, ThreatModeler Software and Sentinel CSG.  
"In the era of big data, weaving security and privacy into the fabric of the work we do is more important than ever. Security and privacy are central to providing our customers with software they can count on," said Russ Albright – CEO, Crosslake. "We are excited to have Franklin onboard to scale our best in class security organization and serve as a trusted partner and champion to our customers."  
Donahoe has developed and managed complex global cyber programs, including establishing effective and efficient DevSecOps, digital transformation, mergers and acquisitions, IoT and OT, security testing and assurance programs, as well as security strategies. Donahoe earned a Bachelor of the Arts from the University of Washington and two Master of Science Degrees from Carnegie Mellon University. In addition to his profound professional accomplishments, Donahoe is an active Freemason and holds a leadership position within the Seattle Masonic Lodge. 
About Crosslake:  
Founded in 2008, Crosslake helps Private Equity firms drive and realize value creation through software, including AWS. From strategic vision creation to planning and architecture, development and execution, Crosslake works to transform and optimize software delivery. In addition to functional skills in software development, Crosslake's team of senior software professionals provides end-to-end support with expertise in management consulting and advisory services to offer both strategic and tactical insight. Crosslake is headquartered in Seattle, Washington, with offices in New York City, London, and Tallinn. For additional information, please visit www.crosslaketech.com  
Follow us on Twitter, LinkedIn, and Facebook.  
Media Contact:  
Victoria Steed, Director of Marketing  
425.435.7389​  
victorias@crosslaketech.com  
Source: Crosslake Technologies
Share: