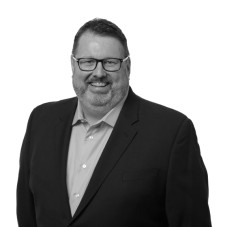 Crosslake Technologies is pleased to announce that Dean Willard has joined the executive leadership team as managing director of digital business and cyber security.
SEATTLE, June 20, 2019 (Newswire.com) - Seattle-based Crosslake Technologies, a leading software consulting firm, today announced that it has named Dean Willard as Managing Director of Digital Business and Cybersecurity. Willard will be responsible for all aspects of the omnichannel business programs in digital development, IT governance, software architecture and cloud technologies, including AWS.
Willard joins Crosslake from SAP, where he led SAP's Strategic Customer Program relationship with T-Mobile in his role as global account director. Willard will drive Crosslake's digital transformation and cyber-security practice, leveraging his experience as an Accenture Partner implementing agile methods, migrating data to the cloud, introducing microservices, and evolving product and engineering culture.
"We are constantly growing at Crosslake. We are expanding our presence across the globe and bringing in the right senior leadership is critical to successful delivery," said Russ Albright, CEO, Crosslake. "The future is the cloud. Through the addition of Dean to our leadership team, we will enable our customers to realize value creation through cloud technology."
Prior to SAP, Willard held technology leadership, business development and enterprise information security vice president roles with Accenture, Akvelon and T-Mobile USA. He has also held technical leadership and consulting roles within software-enabled start-ups, including Intercontinental Exchange. Willard studied economics at Brigham Young University – Idaho before joining WordPerfect Corporation. He will be based in Kirkland, Washington, and supports Crosslake's global advisory services with a focus on IT, digital businesses, information security and enterprise value realization through technology.
About Crosslake:
Founded in 2008, Crosslake helps private equity firms drive and realize value creation through software, including AWS. From strategic vision creation to planning and architecture, development and execution, Crosslake works to transform and optimize software delivery. In addition to functional skills in software development, Crosslake's team of senior software professionals provides end-to-end support with expertise in management consulting and advisory services to provide both strategic and tactical insight. Crosslake is headquartered in Seattle, Washington, with offices in Salt Lake, New York City, London and Tallinn. For additional information, please visit www.crosslaketech.com.
Follow us on Twitter, LinkedIn and Facebook.
Media Contact:
Victoria Steed, Director of Marketing
425.435.7389​
victorias@crosslaketech.com
Source: Crosslake Technologies
Share: